Didactic driving simulator
Didactic driving simulator
SIDA DRIVE it's the first and only didactic simulator with a complete 360° view that makes it simple to simulate both "frontal" and "reverse" driving maneuvers (as required by the Ministry of Transport's Decree of 17/08/2017) in order to have an immersive driving without vestibular problems (nausea, sweating and loss of balance) typical of other wearable vision devices.
SIDA DRIVE 360° it's a SIDA AutoSoft Multimedia srl's completely Italian project protected by a patent application.
SIDA DRIVE 180° has the same technic features as the SIDA DRIVE 360° simulator combined with compactness, mobility and adaptability. Perfect for those driving schools which have limited spaces.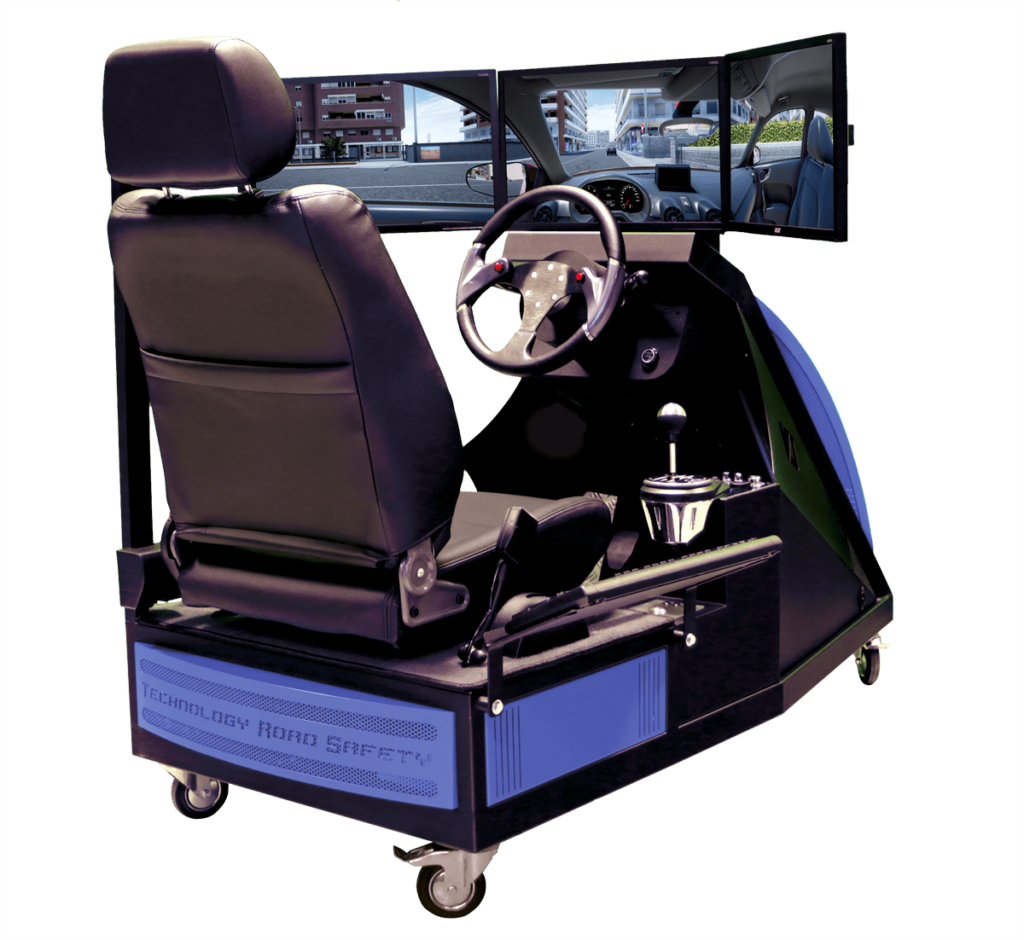 SIDA TRAINIER is an advanced solution for the initial and continuous training of professional drivers, which allows you to simulate driving a heavy vehicle in different situations supported by innovative teaching tools.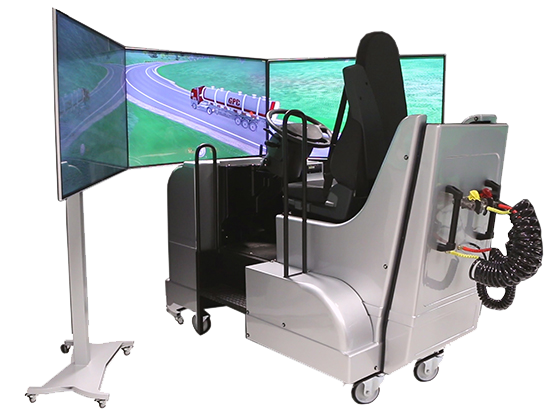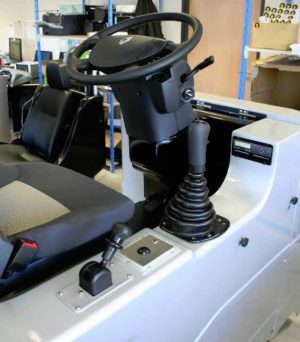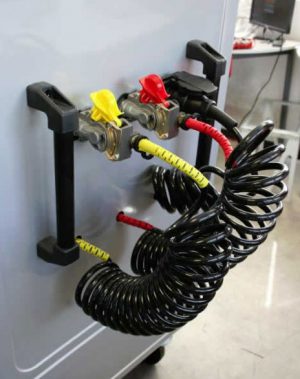 simulatore di guida didattico
The driving simulator SIDA Truck Simulator, with a mobile base with 6 degrees of freedom, is a product aimed at large training centers that have large dedicated spaces and wish to have a simulator. With a high technological level, it is the simulator dedicated to the training of professional drivers.

The highly realistic simulation software and the cockpit mounted on a mobile base allow the driver to have a completely immersive experience.

SIDA Truck Simulator is a highly technological tool that is used by the DICAM (Department of Civil, Environmental, Aerospace and Materials Engineering) of the University of Palermo for research activities aimed at increasing the standards of safety, sustainability and transport efficiency.

The trainer can set up several exercises by choosing from numerous types of heavy vehicles, from trucks to tanks and defining the type of load (from solid to liquid) in different weather situations.

It is possible to let the driver experience the physical limits of the vehicle also thanks to the movement of the cabin by simulating folding, rollover, oversteer or understeer.

It is possible to follow the driver's training either by sitting next to him, in the cabin, or remotely thanks to the webcams mounted inside the passenger compartment.

All driver performance data can be recorded and subsequently analyzed.