Improve your business with the simulator
Driving simulators for companies
Companies with large car fleets have significant benefits both in economic terms (savings = ecological driving) and in terms of responsibility (reduction of road accidents) with the introduction for their employees of driving training courses on simulators for their employees.

Standard modules improve driving safety, emotional control in difficult situations and preparation for handling unexpected events.

Training on SIDA Drive simulators is coordinated with the SIDA FormAzienda didactic software.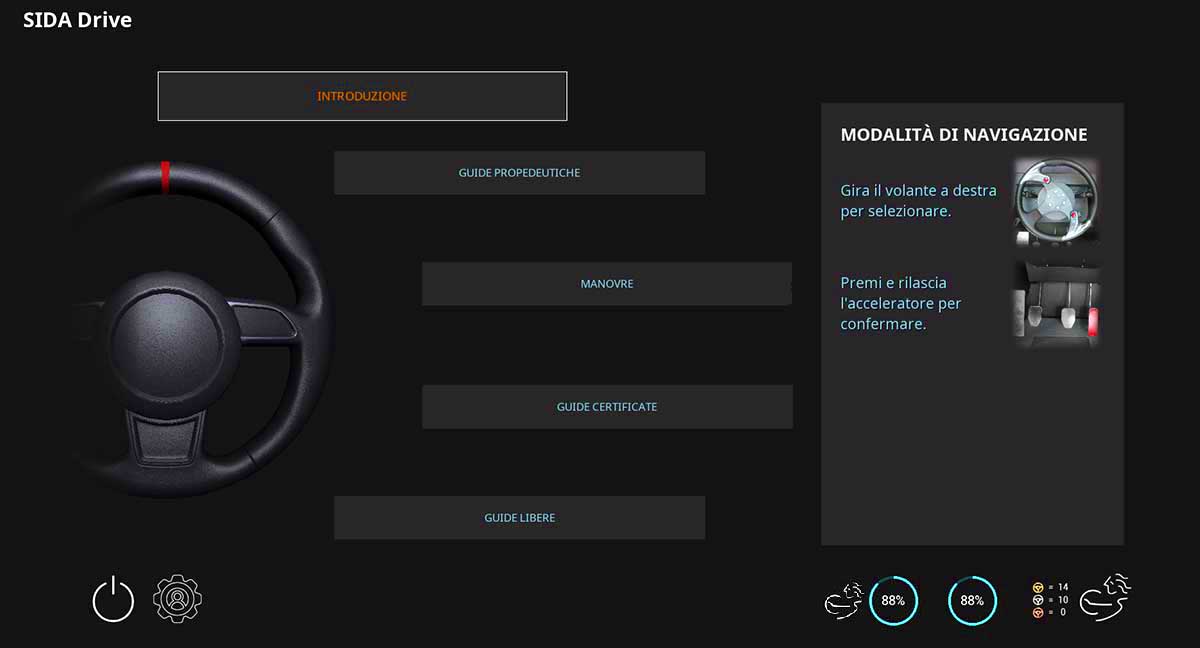 Specific and accurate training aimed at strengthening the emotional control, the management of unexpected events, the increasing of the skills and the technic competences of the police involved in unexpected, dangerous, emercency situations.
Personalized training dedicated to Red Cross ambulance drivers. The application of an Artificial Intelligence algorithm in the creation of the traffic present in the SIDA Drive software makes it possible to control and personalize the traffic levels of heavy vehicles and the levels of aggressiveness in the driving of the drivers.
Personalized training aimed at providing the skills and abilities necessary to carry out urgent technical rescue "in siren", airport drivings (security) and off-road or on unprepared terrain drivings.
The simulator can be used in the verification of reactions to acoustic, visual and complex stimuli for the assessment of the suitability to drive for subjects suffering from disabling diseases, motor disabilities or subjected to revision measures.